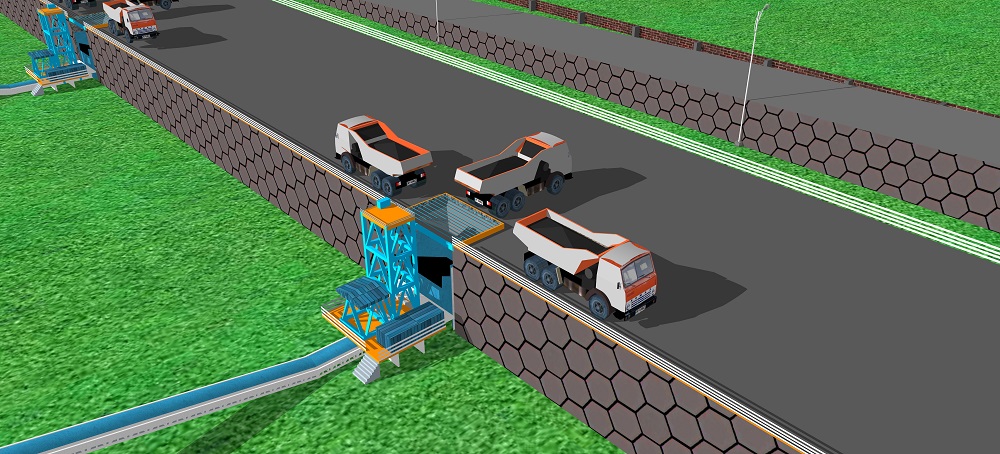 IPCC Feasibity Study for ETT, Mongolia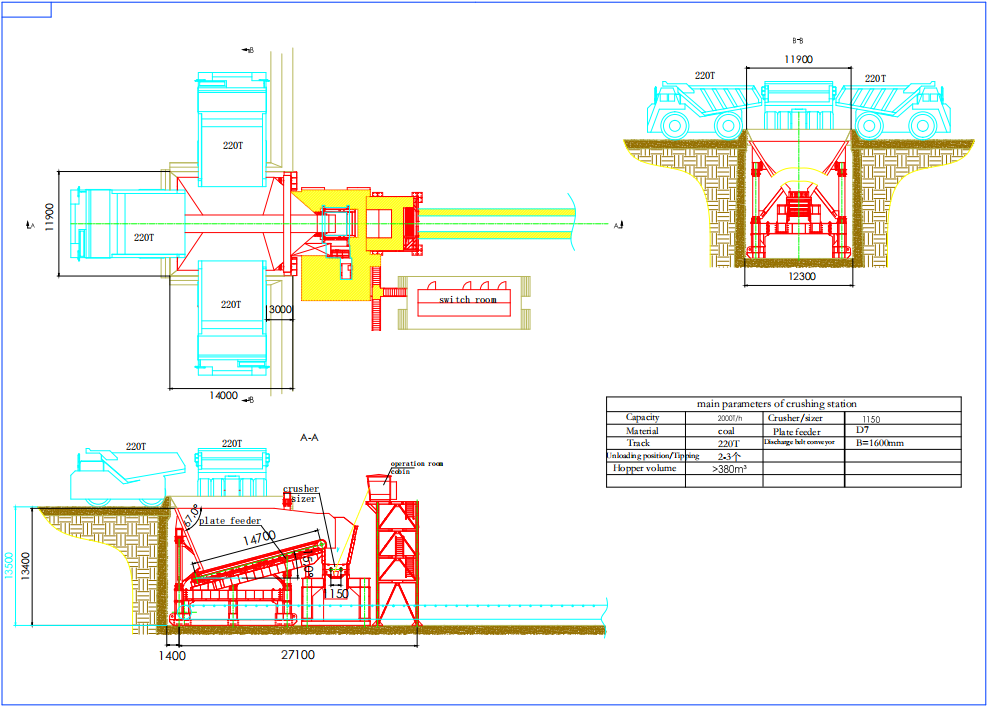 In-pit crushing and conveying(IPCC) widespread in Soft-Rock Mining, now this is encountering growing interest in the HardRrock open-pit sector as economic factors force companies to seek an alternative to costly truck haulage.
While an IPCC requires an investment, in the long-term it helps mining companies reduce their capital and operating costs.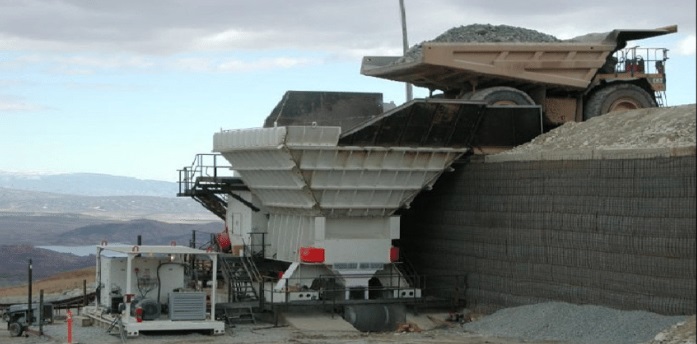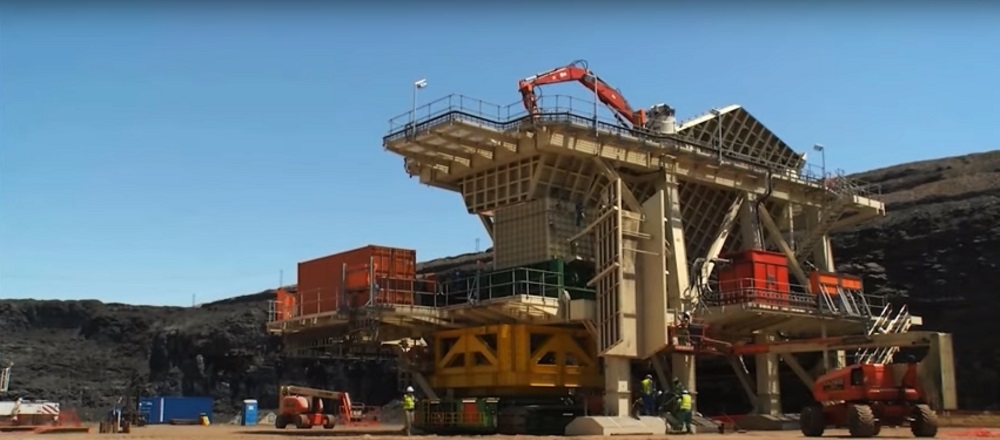 Advantages of IPCC
Save significant cost: fewer trucks and lower OPEX
Improve productivity
Reduce mining carbon footprint
Friendly communities: reduce noise, dust, and emissions
Comparison of in-pit crushing system types

Although the investment costs (initial CAPEX) are always more expensive for a mobile or semi-mobile IPCC system, the reduced OPEX typically leads to a return on investment within 2-4 years of successful commissioning and operation.
---
2000-12000t/h Double Rollers Sizer Fully Movable Crushing Station
Fully Movable Crushing Station is an extra-heavy surface coal mine's crushing equipment which is developed and manufactured by One of our OEM partners. The system is suitable for the crushing of ten million ton per year surface coal mine's stripping and r.o.m coal. Double tooth-roll self-moving crusher station is suitable for single bucket excavator——self-moving crusher+ integrated connecting bridge + cable hopper wagon —— belt conveyor process. The system could receive the material directly from hydraulic bucket or electric bucket without temporary support and implement the whole body free movement, and have better feed stability and high flexibility.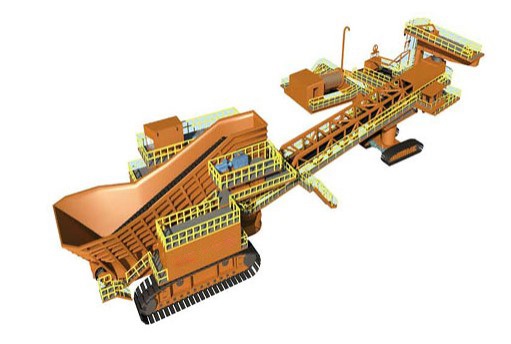 Specification:
Rate Capacity:2000t/h~12000t/h
Feed Size:0~2000mm
Discharge Size:0~450mm
1500-10000t/h Gyratory Semi-moving Crusher Station
Gyratory semi-moving crusher station is key equipment of semi continuous mining process (single bucket excavator — truck — crusher station — belt conveyor system), which is suitable for primary cursing of ore or rocky of large-scale metal mine. The bulk materials of blasting or excavation is crushed to meet the transportation size of seal-taping machine.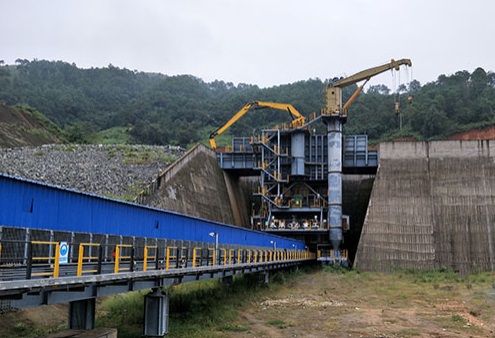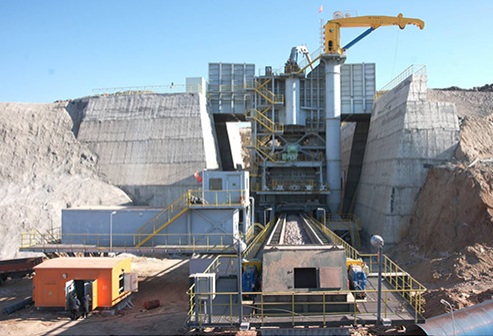 Specification:
Rate Capacity:1500t/h~10000t/h
Feed Size:0~1400mm
Discharge Size:0~400mm
350-1200t Crawler transporter
Crawler transporter is suitable for the regular transfer and relocation of surface mine's large equipment, such as semi-moving crushing station, the head station of sealing-tape machine and transformer substation of surface mine. Crawler transporter is equipped with clinometer which shows the gradient of supporting platform at any moment. The upper platform can be adjusted in time to keep within specified level and guarantee the gravity center of transported equipment within the safe range when the crawler transporter is transporting on ramp.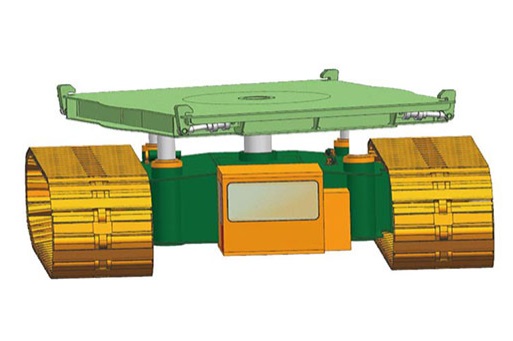 Specification:
Rated Transportation Weight: 350t~1200t
1500-10000t/h Gyratory Crusher
Gyratory Crusher is newly-developed primary crusher by One of our OEM partners, matching with extra-heavy surface metal mine crushing equipment, semi-moving crusher station, which is developed and manfactured by TechaGart. It suitable for primary crushing of hundred million ton per year ore and hard rock of metal mine.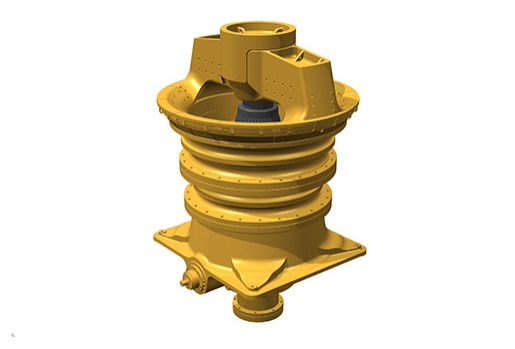 Specification:
Feed Size:0~1400mm
Discharge Size:0~400mm